Ranked #4 on the 1999 British Film Institute's list of "100 Best British Films of the 20th Century" (Glancy, 80), Alfred Hitchcock's classic espionage thriller, The 39 Steps was released in 1935.
Considered by many to be the best of Hitchcock's early works, The 39 Steps showcases the auteur's profound knowledge of sound as it utilizes a technique known as sound matching as a transitionary plot device. This advanced use of audio is one of the reasons why the film is held in such high regard.
To flow from the scene of a murder (as shown here)
to the train in which the protagonists are traveling (see below)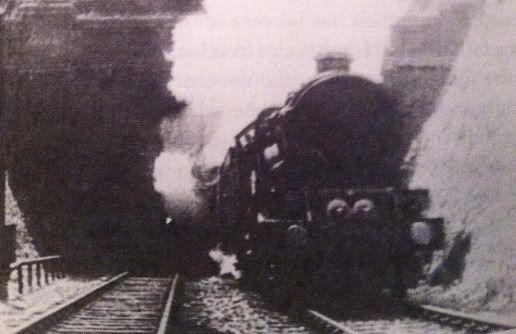 Hitchcock used the briefest of cuts and transformed the sound of the woman's scream into the loud whistle of the train as it exits the tunnel. With this technique, the viewer is instantly transported from one location to the next in one jarring transition, barely leaving time to come to terms with what has happened in the scene prior. To my knowledge, this is the first instance that this technique was used so effectively.
In watching this film, one is able to witness a great director developing the skills that would pave the way for his even more masterful films such as Notorious (Hitchcock, 1946), Rope (1948), and Rear Window (1954). Upon the release of this film, Hitchcock was not yet known for his incredibly long takes, and for the most part, the takes in The 39 Steps are not exceptionally long. What we have here is a charming film that combines a touch of romance with the suspense that Hitchcock has always been synonymous with.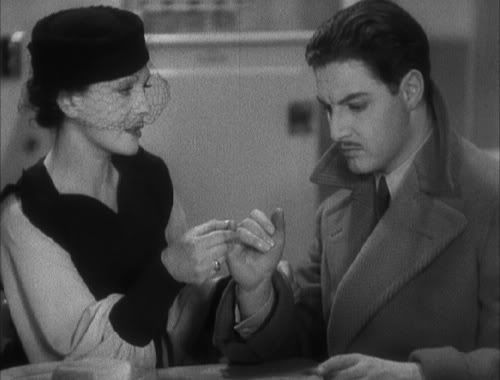 I am, of course, most familiar with Hitchcock's films of the 40's, 50's, and 60's, so this was the earliest of his films that I have viewed. I greatly look forward to seeing the films made prior to this one. The 39 Steps is a great film, one that showcased a talented young director and featured riveting performances from all involved.
That's #1 on the list of Film Literacy Exam films crossed off. 99 to go...
Work Cited:
Glancy, Mark. The 39 Steps: A British Film Guide. I.B. Tauris: London, 2002.
All images are courtesy of Google Images.