In the beginning of his career, Tim Burton wrote a book entitled
The Nightmare Before Christmas
based on sketches he had been working on since his time at Disney. These wonderfully gothic illustrations became the classic Halloween/Christmas film
The Nightmare Before Christmas
(Selick, 1993). Today, the Ultimate Woman of Horror is Catherine O'Hara, who voiced the character of Sally.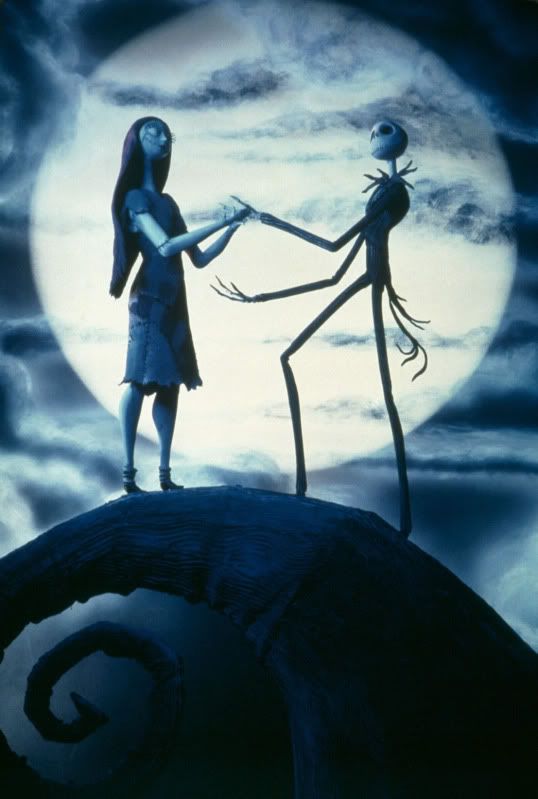 Whenever one thinks of this film that breathed fresh life into the stop-motion technique, one assumes that Tim Burton directed it, but it was in fact directed by Henry Selick, who later went on to direct James and the Giant Peach (1996) and Coraline (2009), both revolutionary in their own right. In this dark fable, Jack Skellington is aided by the strong-willed rag doll, Sally. O'Hara's soft vocals give an instant vulnerability that makes her the most relatable character in the film. While Jack is out to take over Christmas, Sally is at his side, loyal and determined to protect him. She even puts herself in the hands of Oogie Boogie to save Jack and Santa Claus.
Sally was created by Dr. Finklestein, a clear nod to the classic Frankenstein story, and as Burton's take on the "monster," she rebels against her creator to try to gain her own independence. She tires of being his servant and wishes nothing more than to be with Jack. Sally is a lovely character, and O'Hara's rendition of "Sally's Song" is heartbreaking and beautifully poetic.
Nothing says fall quite like a screening of The Nightmare Before Christmas. I was lucky enough to see this film on the big screen when it was re-released in 3D about 5 years ago. The 3D was nothing spectacular, but seeing the characters that I had grown up loving on the screen, larger than life, was a spectacle in itself. As Halloween is a week away, dust off your copy of this classic and relive the magic that is The Nightmare Before Christmas.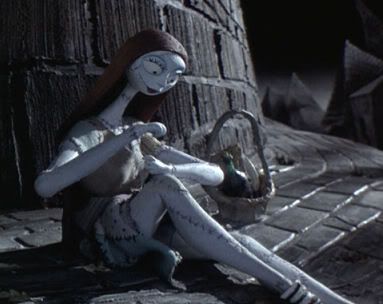 Check back tomorrow for more glorious Ultimate Women of Horror!