The "Horror Woman of the Day" is Jess from
Black Christmas
(Clark, 1974)
Four years before the release of the iconic Halloween (Carpenter, 1978), Bob Clark, also known as the director of A Christmas Story (Clark, 1983) ironically, released Black Christmas. This particular slasher film is innovative and controversial and gave inspiration to countless filmmakers in the near future. One thing that sets this film apart from other horror films of the time is it's strong heroine.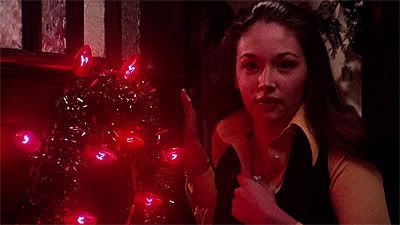 Jess, a member of a nameless sorority, has just found out that she is pregnant. In a time when the second wave of the Feminist Movement was in full gear, the topic of abortion was one of greatly heated debate. This film faces the issue head on, and it is the topic of several conversations and conflicts that arise. Hussey plays Jess as a strong-willed and intelligent young woman, a breath of fresh air in the horror films of the 60's and early 70's. Hussey, known by most as Juliet from Romeo and Juliet (Zeffirelli, 1968), standard viewing in every 9th grade English class, proves to be an excellent "Final Girl" and earns a place alongside Jamie Lee Curtis, Heather Langenkamp, and Adrienne King in the annals of slasher film history.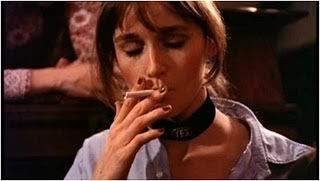 Just for the record, I had a hard time determining today's choice. Margot Kidder also provides a very entertaining performance as Barb, the sorority girl who parties like it's nobody's business. In the end, Hussey won, but Kidder came in a very close second. So, here's to all of the excellent actresses of Black Christmas. This film makes for one entertaining ride, and a great addition to the horror genre.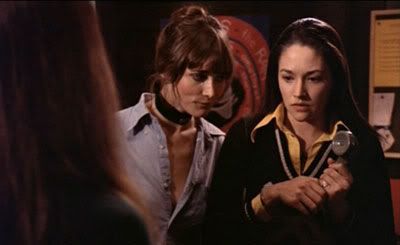 Stay tuned tomorrow for another exciting addition to "Horror Woman of the Day!"