Cynthia Carr (Estelle Collingwood) - The Last House on the Left (Craven, 1972)
The Horror Woman of the Day for October 2nd is Estelle Collingwood from The Last House on the Left. While most mothers of the horror genre, at the time anyway, were left on the back burner while the plot focused on the men or children in their lives. Not the case with this disturbing film. When Estelle's daughter is raped and murdered, she along with husband Dr. Collingwood release all kinds of vengeance on the culprits, who are unknowingly staying at the house of the girl they attacked.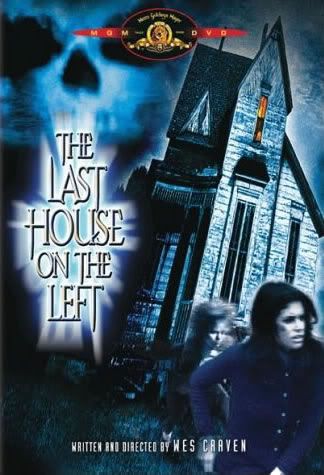 This film, also written and directed by Wes Craven, was, and still is, incredibly controversial. Few, if any, horror films had depicted such an offensively violent act before. The part that is of interest, for me, lies in the second half of the film, once the parents realize that they are housing the killers of their daughter. Craven has spoken about how this film deals with his thoughts on the Vietnam War, and that is blatantly clear. The main theme of this film is the discovery of one's capability for violence. What really separates the kind, and then viciously violent, Dr. and Mrs. Collingwood, from those that killed their daughter?
The level of revenge that these two individuals go to is extreme, disturbing, and very entertaining at the same time. Craven's intent was to speak about how the young men who were fighting for this country were capable of unspeakable acts, and how when driven to such drastic lengths, the average family next door to you might be capable of exactly the same thing. This film, while suffering from poorly executed attempts at comic relief, surely remains at the top of most critic's "Most Disturbing Films" lists.
Stay tuned tomorrow for more Ladies of Horror...