Hey there, film kids! Today, we're taking a step back from the film industry and taking a look at horror television, again. We're taking a trip back to 1966, when the first gothic soap opera began gracing the TV screen, and beaming some of the most memorable characters into American households. The honor of Ultimate Horror Woman is given to all of the women of
Dark Shadows
.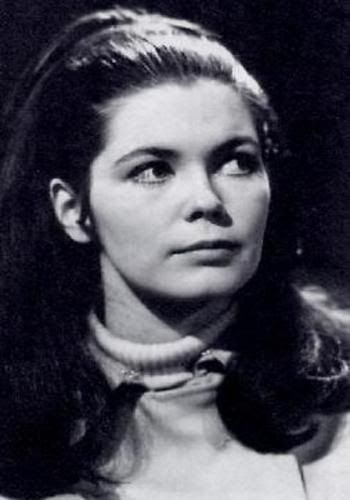 Prior to the creation of Barnabas Collins, legendarily played by Jonathan Frid, Dark Shadows featured plots that dealt with mysteries instead of the supernatural, where the later episodes thrived. In the beginning, there was just Victoria Winters, the lovely Alexandra Moltke, trying to uncover the mystery surrounding her birth parents while tutoring young David Collins. Moltke, even after the introduction of vampire Barnabas, was the star of the show. To be honest, unlike most of the show's fans, I prefer the episodes that focused solely on Vicky. Winters was an independent and strong woman who is capable of investigating any mysterious situation that comes up while staying at Collinwood, the Collins' palatial estate.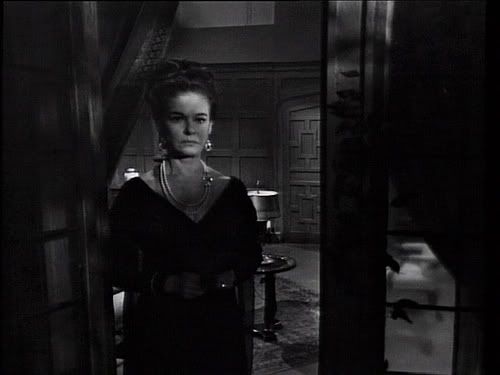 Adding a touch of Hollywood glamour to the show, Joan Bennett portrays the head of the Collins family, Elizabeth Collins-Stoddard. The mystery surround Liz's husbands disappearance is one that is the subject of many an episode.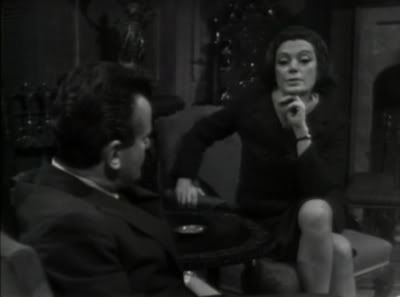 It is a well-known fact that many of the actors involved with the show portrayed multiple characters over the five year run. Grayson Hall is a great example of this. Hall's Dr. Julia Hoffman is friend and confidante to Barnabas and is determined to develop a cure for his vampirism. A personal favorite of Hall's roles is gypsy Magda.
Maggie Evans, played by Kathryn Leigh Scott, is friend to Vicky, hostage of Barnabas, and girlfriend to Joe Haskell. Scott's Maggie is an honorable character that is first in line to give advice or support to Vicky as she struggles with life in Collinsport.
Finally, there is Angelique, played to campy perfection by Lara Parker. Barnabas found his match/love interest in Parker's Angelique, the ultimate portrayal of a witch in pop culture history. Angelique was a fascinating character and proved that female villains can be the most interesting.
Dark Shadows has featured some of the most unique women in the horror genre to date. This show set the stage for later genre favorites like Buffy the Vampire Slayer, Charmed, and Angel. Without it, the horror genre would not be nearly as popular on television as it is today. This gothic soap opera produced more than 1,000 episodes, and the low-budget and fast-paced production give the show a charm that I have yet to experience in any other horror production.
Tim Burton's movie remake of this show is scheduled for a May 2012 release. While normally, I would say that Burton's gothic sensibilities are a perfect fit for the film, some early production photos featuring Johnny Depp as a translucently pale (as in a skin tone that would make Edward Cullen look tan) Barnabas, I am a bit skeptical and nervous that the film will achieve its full potential. That being said, I am incredibly excited to see Eva Green's portrayal of Angelique, Helena Bonham-Carter's Julia, and Michelle Pfeiffer's Elizabeth.
But, we will always have this classic show to turn to when we need that dose of campy gothic horror at its finest.
Be sure to check back tomorrow for another exciting addition to the Ultimate Women of Horror!