Today, film friends, we are going back even further into the history of the horror film and taking a look at one of the great horror women of the 50's: Carol Ohmart in
House on Haunted Hill
(Castle, 1959).
House on Haunted Hill, a film made by the king of the horror gimmick, William Castle, has been a stable in the month of October in my house for years. There is nothing that gets you in the mood for Halloween quite like sitting down, with a glass of apple cider, and watching this horror classic. While the film may come across more cheesy and funny than scary today, House on Haunted Hill was one in a very long line of highly successful horror films made by Castle. Castle is known for his over-the-top gimmicks that were used to increase ticket sales. 3D, buzzing seats, and many other techniques were utilized by his films to bring in larger audiences.
This particular film features an ensemble cast that is made up of the stereotypical screaming woman, the brave man who comes to rescue her, etc... One stand out performance, in addition to the iconic performance of Vincent Price, is that of Carol Ohmart, who portrays the wife of Price. The marriage of Frederick and Annabelle Loren is one of great contempt. Frederick points out that Annabelle has tried to murder him on several occasions, although he always seems to enjoy the attempt.
Price and Ohmart have a very interesting chemistry in this film that most cinematic murderers would kill for. Ohmart's performance is one of subtle sexuality that has the viewer on her side immediately. The resolution of the film, while cliche by today's standards, still entertains after countless viewings. Halloween would not be what it is without this iconic horror classic. As this film is in the public domain, it's incredibly easy to find at most dollar stores this time of year. This is also why it is featured in so many television shows and other films.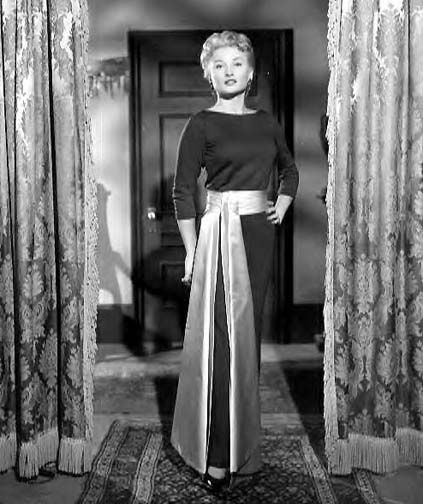 Be sure to come back tomorrow for another exciting addition to the Ultimate Ladies of Horror.