As Halloween gets closer, there is nothing I love more than having a Universal Monster Movie night. These iconic films set the stage for the horror genre that we know and love. Without them, it would certainly not be where it is today. While these films take many elements from the classic horrific films of the German Expressionism period, they added to these techniques and made them their own. Today, Elsa Lanchester, who played Frankenstein's Bride, is the Horror Woman of the Day.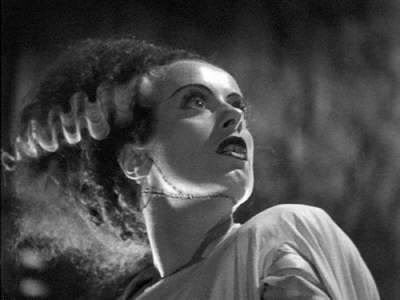 Lanchester, while on screen for less than 10 minutes, creates an everlasting impression that will never leave you. When you think of women in horror films, Lanchester's legendary performance should be one of the first that comes to mind. While a monster made by the doctor herself, the Bride is incapable of loving the original monster. Lanchester's famous scream and hiss combination is one of my favorite horror film moments, and is still just as effective today.
Lanchester portraying Frankenstein author Mary Wollstonecraft Shelley as the film opens is a nice addition and gives the audience a bit of historical context about the actual publishing of her original novel. Lanchester turns in a performance of the ages, one that has stood the test of time, and one that will continue to entertain horror fans for another 80 years.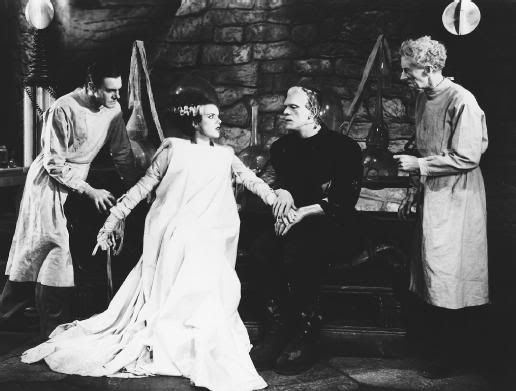 Check back again tomorrow for another exciting addition to the Ultimate Women of Horror!