Feeling a bit bad about favoring Olivia Hussey over Margot Kidder in
my
Black Christmas
post, I am honoring her today in
The Amityville Horror
(Rosenberg, 1979).
Recently, I have been watching American Horror Story on FX. It's a pretty intense show by the creator of Nip/Tuck and Glee. Sharing countless similarities with Amityville, the show also features a family moving into a house where evil and murderous acts have been committed. But this post is not about American Horror Story (which you should all be watching, by the way), it is about Kathy Lutz, the female protagonist in The Amityville Horror. No longer is Kidder cast as the fun sorority sister co-star. Here, she is given the lead role.
Kidder plays Kathy Lutz, the wife and mother of the Lutz family. While all of the madness is going down around her, Kathy remains cool-headed, for the most part, and does everything she can to protect her children. Further cementing her as a horror film actress, Kidder plays the role with grace and proves that she is one of the finest actresses of the 70's. With it's great special effects and dark plot, The Amityville Horror is still incredibly effective.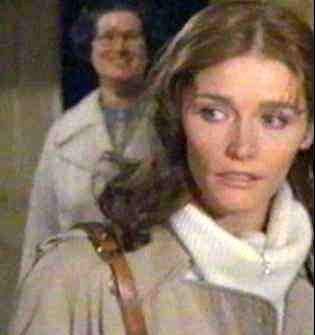 Tomorrow, there will be another exciting addition to the Ultimate Women of Horror, so stop on by.